Rare saltglazed stoneware Westerwald pear-shaped jug with stoneware lidding
ca. 1750.
Seltener Westerwälder Birnkrug um 1750, graues salzglasiertes Steinzeug mit Ritzdekor,
kobaltblau bemalt, die Wandung ist sechsseitig abgeflacht, zinnmontierter Steinzeugdeckel,
H. 25 cm
Reference pieces with stoneware lidding
Literatur:
Klinge, Ekkart, and Dr Joachim Naumann. Deutsches Steinzeug der Renaissance-und Barockzeit: Ausstellungen, 23. 9.-25. 11. 1979, Hetjens-Museum, Deutsches Keramikmuseum, 9. 1.-17. 2. 1980, Landesmusem im Schloss zu Oldenburg. Hetjens-Museum/Deutsches Keramikmuseum, 1979.
S. 74 Abb. 131 / 133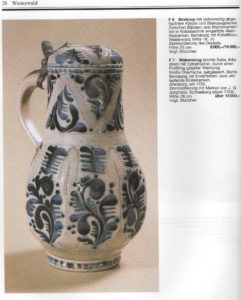 Steinzeug
Konrad Strauss /Frieder Aichele
Battenberg 1992

S. 20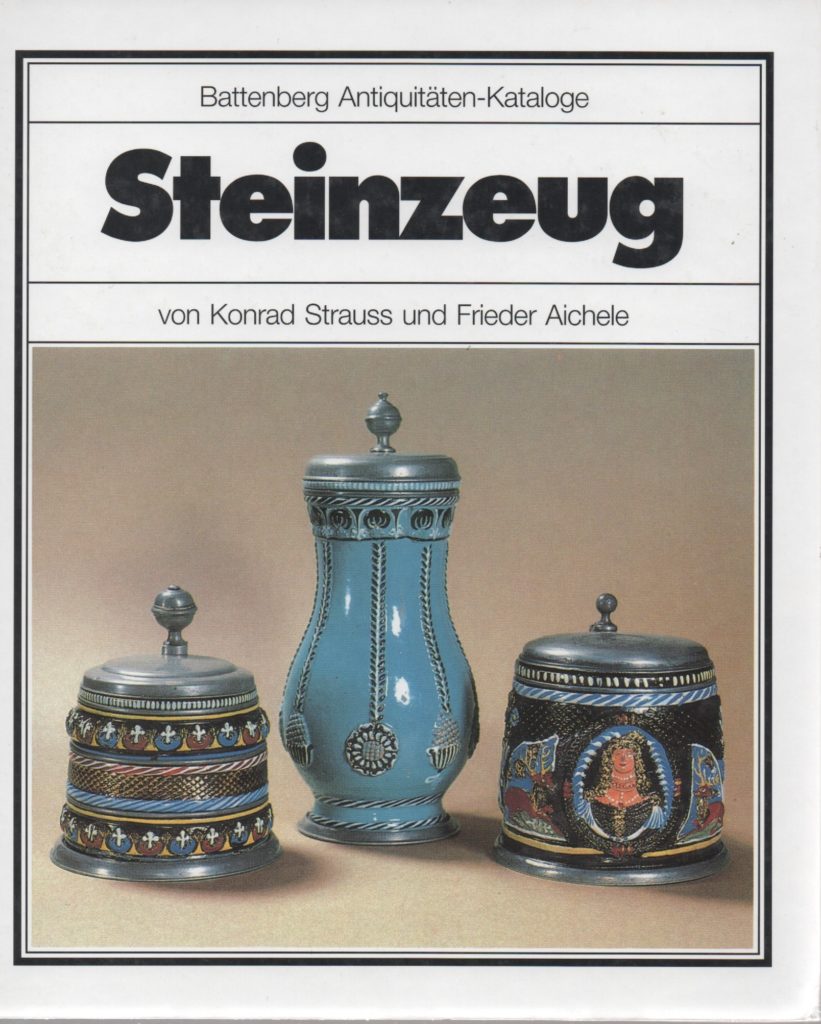 Strauss, Konrad, and Frieder Aichele. Steinzeug. Battenberg, 1992